Business preferences
In Business Preferences, you can provide all the information you need about your business. This information will automatically be included in your invoices.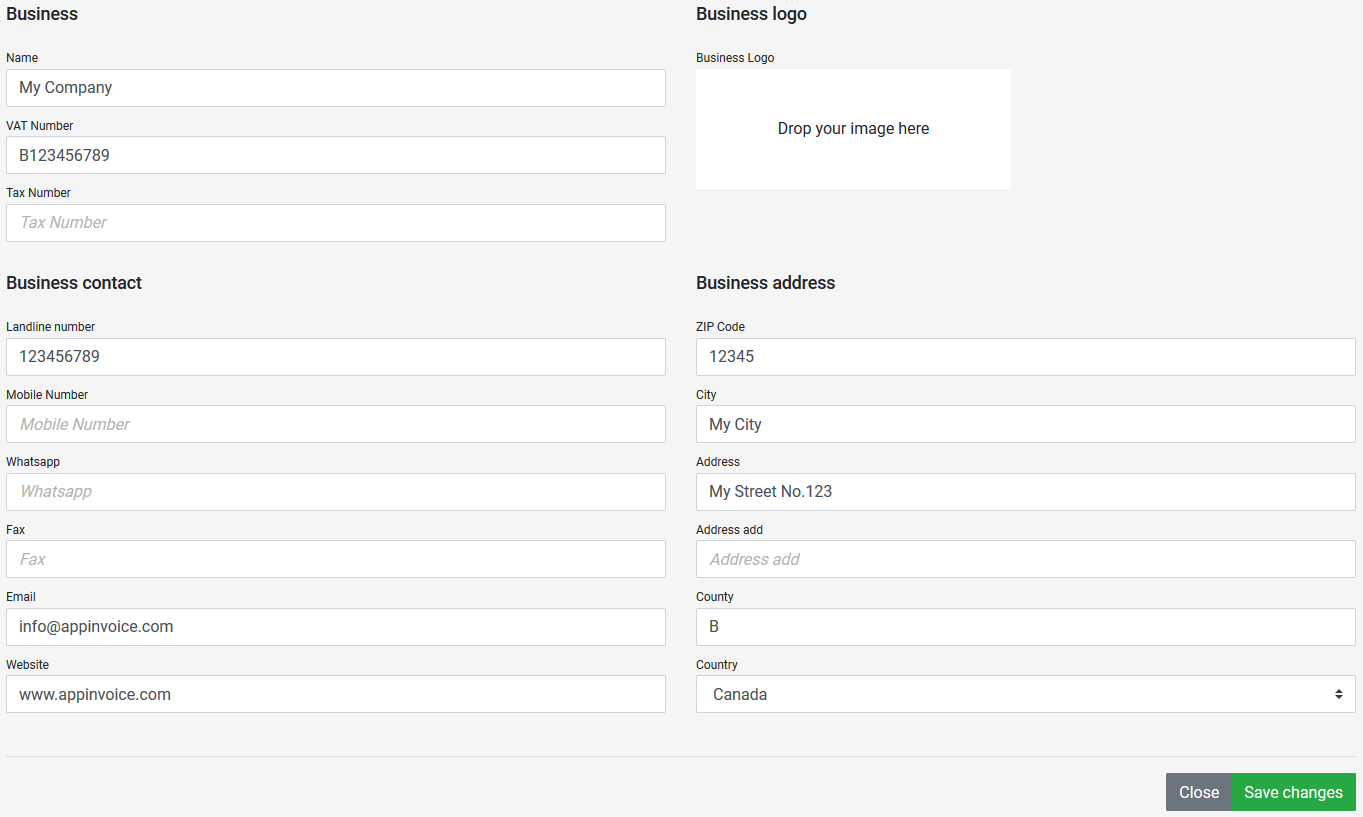 Business
Name and tax information of your business
Name: The name of your business
VAT Number: The value added tax identification number (VAT) of your business
Tax Number: Taxpayer Identification Number (TIN)
Business contact
Contact information for your business
Landline number: The landline number of your business
Mobile Number: The mobile number of your business or contact person
Whatsapp: Separate Whatsapp number of your business
Fax: The fax number of your business
Email: The email of your business
Website: The website of your business
Business address
ZIP Code: Zip code
City: City where your business is located
Address: Street and number
Address add: Additional address/street line
County: County
Country: Country where your business is located
Business logo
The business logo is used on all documents (invoices, cost estimates, receipts, etc.).
To upload your company/business logo, click on the field Business Logo "Click or drop your image here" to bring up the image upload dialog. If you've already uploaded an image, you can edit it with a click on the edit icon. You can also remove a previously uploaded logo image with the trashcan icon, which will appear here if you have an image uploaded. In the image upload dialog choose your image file or drag it directly onto the logo box if you prefer. You can upload any standard image file (JPG, PNG), but your logo will likely look the best if it has a transparent background.